PROJECTS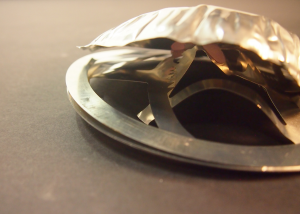 HYDROFIX
Research project in cooperation with Fraunhofer IWU Dresden
A potentially open, design-centric approach characterizes the cooperation project with the working title "Hydrofix". In cooperation with the Fraunhofer IWU Dresden, basics for a special form of high-pressure internal forming (HDU) were developed. At the same time, design-driven cooperation and development as well as the resulting new cultural contexts in production and use itself are the subject of long-term research efforts.
Blanks from flat sheets are joined and expanded by pressure introduction. This low-cost process for the production of tin hollow bodies offers a variety of applications in the context of decentralized manufacturing and digital production. This kind of design has an unique characteristic: the beginning and in early phases of the innovation process is driven by design, in specially, a material prototype that embodys an aesthetical aproach to technical questions.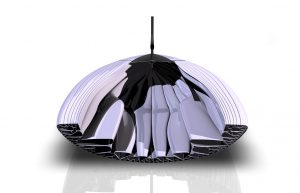 EXTENDED 3D-PRINT / OMEGA
Cooperation project with 3D-Schilling GmbH; Sondershausen, Thüringen
This project explores the design's impact on innovation and collaboration. Aesthetic structuring and work on the form create objects that, on the one hand, can operate in known purposes and contexts, but on the other hand can create new contexts of meaning on the level of technology, cooperation and usage - summarized, on culture. The framework of systemically regulated cooperation has been qualitatively extended through aesthetic patterning.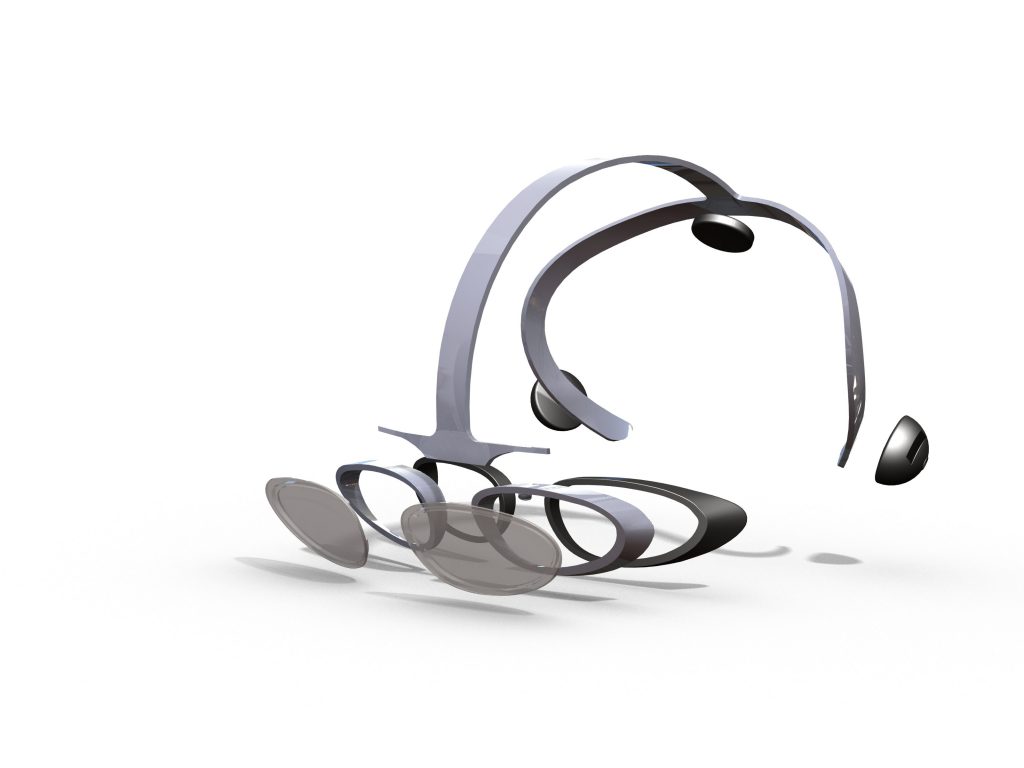 CAECO: VIDEO-NYSTAGMOGRAFY-GLASSES
Auftraggeber:  Optopront GmbH; Hohenstein, Hessen
These glasses enables to separately project data - in the sense of augmented reality - into the field of view as well as to observe the eye via the camera. In the context of nystagmus medical examinations, the patient can do much of the preparation himself and experience the medical examinations from a sovereign, active position. This concept was awarded by the company Otopront as the winner of an internal competition for nystagmography goggles.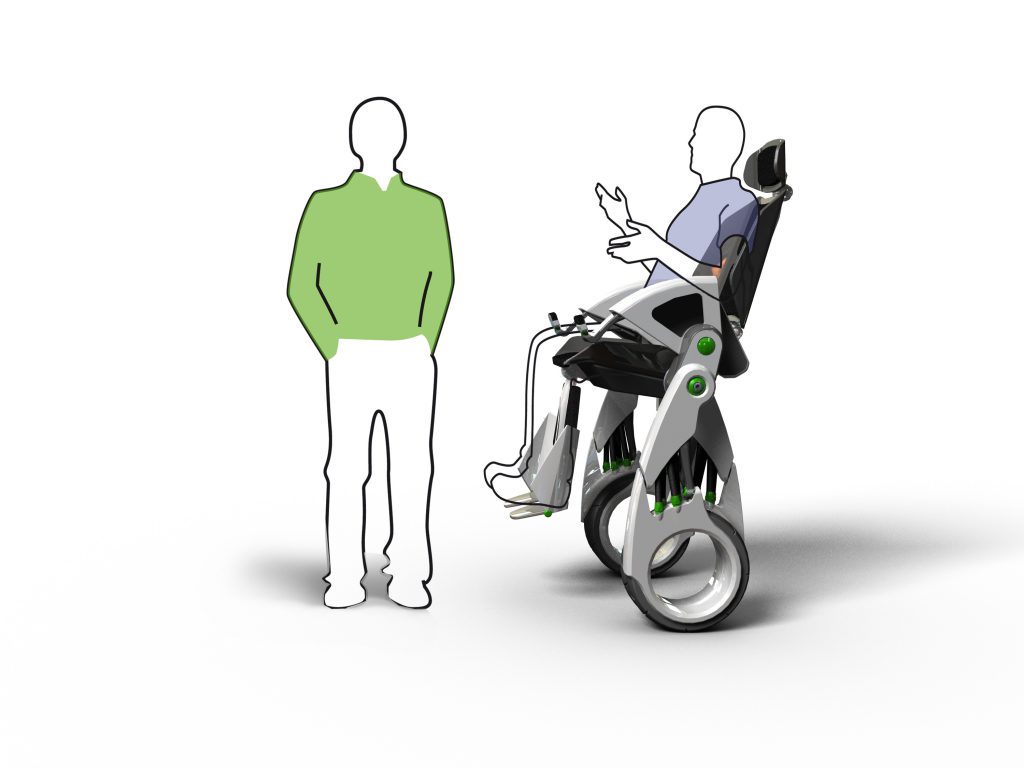 SIMINIS – STAIR CLIMBING LIGHT ELECTRIC VEHICLE FOR URBAN SPACE

Products can exclude. This happens not only on a social, but also on a functional level. We find a form of exclusion using the example of the wheelchair, which is stigmatizing, functionally deficient and aesthetically rudimentary at the same time. Small quantities are responsible for high initial costs, low technology spectrum and the lack of design.
On the one hand, this design has a range of functions that allows for a wide range of application scenarios, from indoor use and climbing stairs to participation in public transport as well as motorized private transport on public roads in urban and peri-urban areas. Several currently used categories of invalid cars, special vehicles and wheelchairs will become obsolete by this product.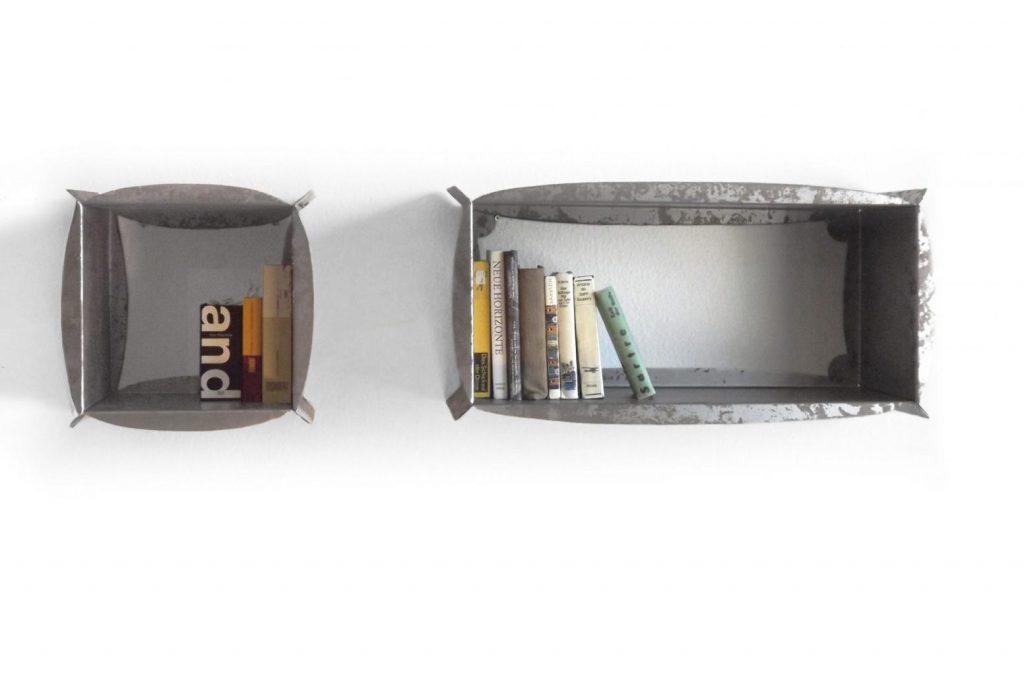 TINLINK REGALBOX: OBJEKT - SYSTEM - STIL
Dieser Entwurf zeigt meine Auseinandersetzung mit Modularität und dem do-it-yourself (DIY)-Trend im Möbelbereich. Welche Standards braucht es, um ein System zu schaffen? Wie sind Objekt, System und Stil verknüpft? Welche Grade der Offenheit werden zugelassen und wie ist das System mit fremden Elementen leicht auf funktionaler und ästhetischer Ebene kombinierbar? Ist Produktion vor Ort möglich?
Die Regalbox ist BEHÄLTNIS und KNOTEN in einem und kann als Solitär genutzt werden: Bretter im 45° Winkel einschneiden und Regal in Eigenregie beliebig erweitern; Langlöcher erlauben ein Verkeilen der Bretter gegen Verrutschen entlang der Falze; als Stapel- und Transportbox verwendbar: Regalbretter als Boden einlegen; Stabilität durch mehrfunktionale L-Profilbiegungen und gezielte Stauchung und Verhärtung durch Kaltverformung; optimiert für Fertigung in kleinen metallverarbeitenden Betrieben; Material: Stahlblech 8 mm; Blechzuschnitt in CNC-Bearbeitungszentren oder als Schlagscherstück (dann mit geraden Kanten); Verbindung der vier Bleche mittels Punktschweißzange; Oberflächenbeschaffenheit variabel.
FIVE55 - OPEN DESIGN KONZEPT FÜR EINEN 33FT DAYSEGLER
Kooperation mit Sirius Yachts; Plön und Bootsbau Rummelsburg; Berlin
Studien zeigen, dass Segelyachten durchschnittlich 16 Jahre von einem Besitzer genutzt werden. Zum Zeitpunkt der Kaufentscheidung ist es oft nicht möglich, die verschiedenen Nutzungsszenarien und Gebrauchsanforderung zu antizipieren. Oft sind unzureichende Provisorien oder teurer Neukauf die Folge. Angesichts dieser Rahmenbedingungen entwickelte ich einen 10m-Daysegler als mitwachsende Segelyacht mit offen konfigurier- und veränderbarer Außen- und Innengestaltung. Ab Werft wird nur eine preiswerte, segelfertige Basis geliefert, die verschiedene Szenarien der Nutzung und Weiterentwicklung von Boot und Bootstyp eröffnet. Die während des Ausbaus getätigte Wertschöpfung ist nach dem Prinzip vernetzter, dezentraler und nachfrageorientierter Fertigung organisiert und liegt in den Händen lokaler Akteure. Die Baupläne und CAD-Daten des Bootes sind frei zugänglich und ermöglichen eine effiziente Open Design-Ökologie und die Integration verschiedener Wertschöpfungspartner angesichts zeitgemäßer Szenarien von digitaler Fertigung und Industrie 4.0.
Der Entwurf wurde mit dem Sächsischen Staatspreis für Design 2009 und dem Lucky Strike Junior Design Award 2010 ausgezeichnet.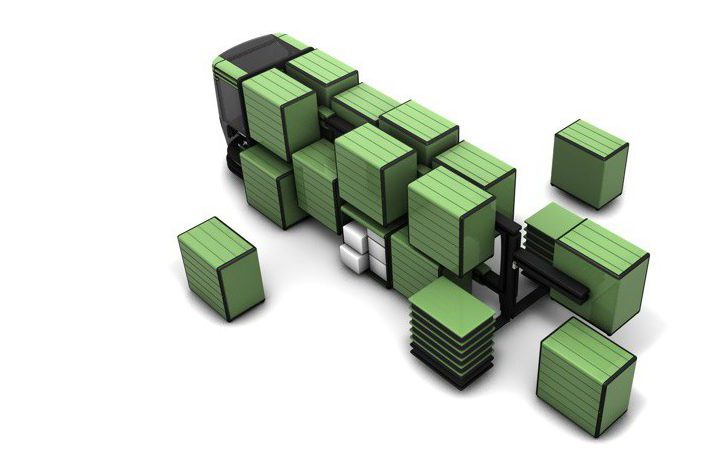 CARGO CUBE - TRANSPORTKONZEPT FÜR DEN GÜTERNAHVERKEHR
Ausgezeichnet mit dem VDA Design Award 2008
Cargo Cube stellt ein Güterstransportkonzept dar, das die Vorzüge des klassischen Sammelverkehrs und des Verteilerverkehrs verbindet. Der Güternahverkehr ist gekennzeichnet durch unflexible Laderaumnutzung und damit aufwendige Routenplanung. Viele Lieferadressen können nur über die Hecktür entladen, wodurch ein Fahrzeug erst komplett geleert werden muss, bevor man Zuladung aufnehmen kann. 25 % aller Fahrten im Bereich bis 400 km sind Leerfahrten! Gleichzeitig werden 80 % aller Güter auf nahen und mittleren Distanzen per Europaletten oder in Paketform verladen und sind somit sehr kompakt.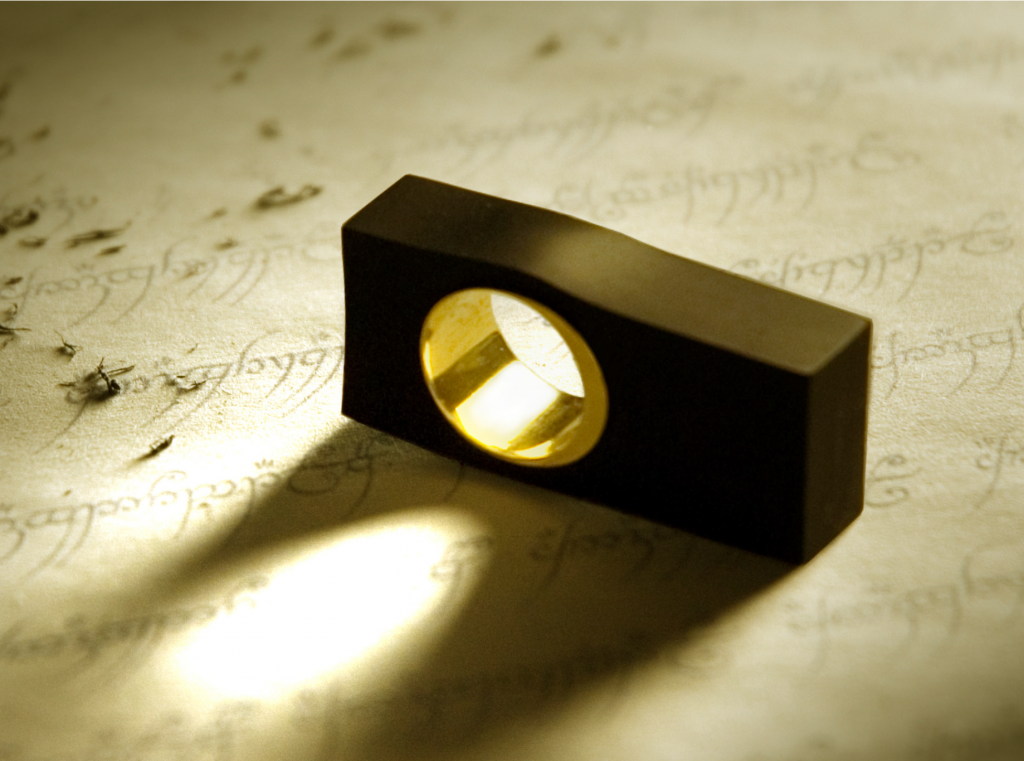 WEDDING BAND

Wedding Band made of 18k gold and eraser. It embodies the most important skills of a successful marriage:
To reset without deleting.
This unique, handcrafted design is protected by utility patent. For your own, individualized wedding band, please contact me.
...

Get started with my other projects and publications.