START HELGE ODER DESIGN
NEW PUBLICATION RELEASE

Oder, H. (2019). Design and technology - an integrative process. In R. Michel (Ed.), Integrative Design - Essays and Projects. Basel: Birkhäuser Verlag.
What influence does the design have on cultural and technical innovation? What are the meanings of artifacts? What aesthetic qualities do they possess? In what way are new determinations and semantic-semiotic relationships created?
In this text, an attempt is made to take a forward-looking look at work on the artifact and form and to give it new meaning in the context of the holistic shaping of desirable futures.
NEW PUBLICATION RELEASE

Glauer, L., & Oder, H. (2018). Pleasing Machines. In M. Blohm & K. Wenzel (Eds.), Half Life. Machines and Organisms, Artistic Positions in Times of Climate Change and Extinction. Hannover: Fabrico Verlag.
B O O K  R E L E A S E  P A R T Y:   6. July at  ART LABORATORY BERLIN
Pleasing Machines as Re-Newed Products of Artistic Design Research: The artist Lisa Glauer and product designer Helge Oder have begun thinking through processes of Artistic Design Research collaboratively. They currently appear to be heading towards some special place between Science Fiction and GAGA Feminism.
Principles of Artistic Design Research: Products and machines can be seen as embodiments of hierarchies, expectations and behaviors of human interaction in their often-mundane material context. Design makes these connections visible and offers solutions for alternative forms of interpersonal interaction, use of resources etc. Artistic production creates space for meaningful interaction beyond narrowly defined functions and purposes. Invisible connections between human interactions become visible and possible perspectives for future forms of existence can be deduced based on, and in reaction to, form and material cultures. Interaction between individuals can be examined by closely observing how they handle the space between them, often in relation to objects. In the following, selected art machines are described, analyzed and interpreted applying the principles of Artistic Design Research.
Learn more about my other publications.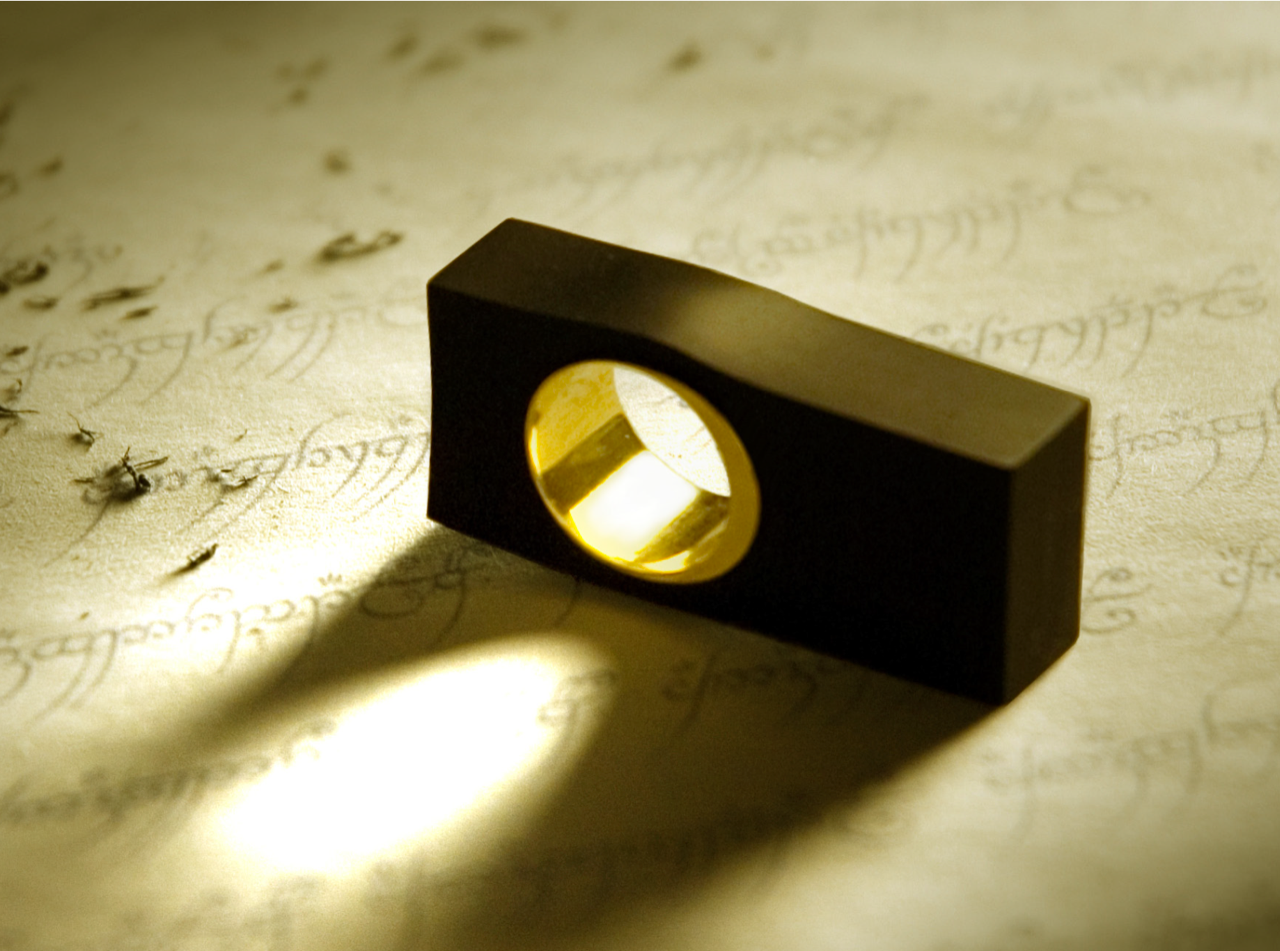 WEDDING BAND

Wedding Band made of 18k gold and eraser. It embodies the most important skills of a successful marriage:
To reset without deleting.
This unique, handcrafted design is protected by utility patent. For your own, individualized wedding band, please contact me.
...

Get started with my other projects and publications.